Our Executive Committee, which meets ten times a year, oversees day-to-day management. It comprises the four elected Office Bearers and up to 10 other members of Council.
Convener - John Laurie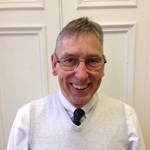 John is an engineer by profession, becoming a Member of the Institution of Structural Engineers in 1971 and a Member of the Chartered Institute of Arbitrators in 1992. He spent his working life as an engineer and manager in the construction industry based in Edinburgh and working on projects mainly throughout Scotland. He retired from work in late 2001 and from both Institutions by 2002 to support his wife Avril.
John initially became aware of Alzheimer Scotland during the year 2000 when Avril became ill and he became a full-time carer. Avril was eventually diagnosed as having vascular dementia and admitted to NHS Continuing Care in March 2005.
John joined the Council in 2004 and subsequently the Executive Committee and the Staffing Committee.
Vice Convener – David McClements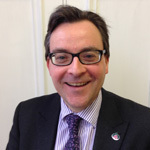 David McClements has been a partner at R+A Denny since 1998. He studied at and graduated from Edinburgh University. David has a particular interest in Mental Health and Incapacity Law and is presently a member of the Law Society's Mental Health and Disability Sub Committee and was a council member of the Law Society of Scotland for 11 years. In addition to being Vice Convener here at Alzheimer Scotland he is also Chairman of the Falkirk & District Mental Health Association.
Treasurer - Ian Bell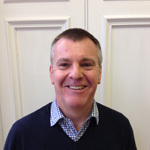 Ian is a retired Chartered Banker with 38 years' experience in the Royal Bank of Scotland. He holds or has held directorships and honorary positions with several other charities in Scotland.
He has direct experience of the impact of Alzheimer's disease, with several family members having been affected.