Kiltwalk
Sunday 17 September 2017 - Sunday 17 September 2017
Location

Glasgow, Edinburgh, Aberdeen, Dundee

Contact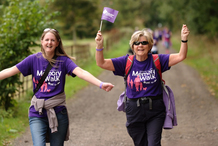 We are thrilled to announce that we will taking part in the 2017 Kiltwalk events to raise vital funds for Alzheimer Scotland. The Kiltwalks are a series of unique walking events in Scotland that have been designed for the masses, offering three walking distances of approximately 6, 13 and 26 miles.
- Glasgow event - Sunday 30th April
- Aberdeen event - Sunday 4th June
- Dundee event - Sunday 20th August
- Edinburgh event - Sunday 17th September
Register!
All you need to do is go to the Kiltwalk website www.thekiltwalk.co.uk, select the event(s) you want to take part in and select Alzheimer Scotland from the drop down charity list. Registration is quick and easy!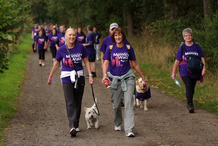 For any questions regarding walk details including routes, times and directions please visit the Kiltwalk website
Dementia Scotland Limited (Registered company no. SC296817) is a trading subsidiary of Alzheimer Scotland – Action on Dementia (Registered charity no. SC022315) to which it donates all of its profits. Dementia Scotland Limited - Registered office: 160 Dundee Street, Edinburgh, EH11 1DQ.