Loch Ness Marathon Festival
Sunday 25 September 2016
Location

Burgh Park, Inverness

Contact

Want a guaranteed charity place?

Got your own place?
The Baxters Loch Ness Marathon & Festival of Running is a notable fixture on the running calendar. There are great marathons around the world, many of them particularly marked by their settings, and the Loch Ness ranks right alongside them.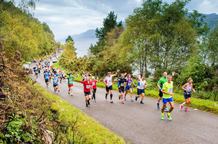 The centuries-old legend of the Loch Ness Monster is a story that continues to run. Along with the scenic beauty of the area, it has been responsible for attracting visitors to this fascinating part of Scotland for many years.
The route begins in an atmospheric location and continues through breathtaking scenery, taking you along the south-eastern shores of Loch Ness, across the River Ness, and into the centre of Inverness, capital city of the Highlands.
Guaranteed Places
It costs only £38 to guarantee your entry (entry fee subsidised by Alzheimer Scotland) and all that we ask is that you pledge to raise a minimum of £400 in sponsorship. Please note these costs are for the full marathon and not the other events.
To enter on-line and guarantee your Alzheimer Scotland place click on the button below

Use your own place
If you have your own place you can be part of the Alzheimer Scotland team by using that place to fundraise for Alzheimer Scotland. You will receive a full fundraising running pack from us and gain access to all of the same benefits as a charity place runner. Important: By signing up as an own place runner we will not provide a place in the event. You must have already received your place and paid for your registration directly to the event organisers.
Entries are now open directly from the Loch Ness Marathon website.
Fundraising pack
All of our runners will be provided with sponsor forms, temporary face tattoo and of course a free awareness raising t-shirt or breathable running vest to wear on the day. We can also help with any publicity that may help your fundraising along.
For any questions regarding race details including routes, times, running numbers and directions please visit the Loch Ness Marathon website.
Check out a video of previous years here to see what you'd be in for!
Facebook!
Have you just signed up to this event? Join this Facebook group to meet other supporters to discuss how you are getting on with your fundraising, share stories about why you are taking part in the Loch Ness Festival of Running and many other things.
Join our Volunteer support squad
We want to give the best support on the day to our fantastic team, helping motivate them to the finish line.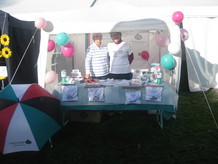 If you are unable to run then why not come along and help support Team Alzheimer Scotland on the day. For more information just contact us at events@alzscot.org.
Is this really for me?
Have a look at some of our amazing supporters raising money for us at 2014's Loch Ness Festival of Running giving you an idea of what to expect on the day.
Don't Forget
Registration fee: £38 (direct from Alzheimer Scotland Events team)
Minimum fundraising pledge: £400
Dementia Scotland Limited (Registered company no. SC296817) is a trading subsidiary of Alzheimer Scotland – Action on Dementia (Registered charity no. SC022315) to which it donates all of its profits. Dementia Scotland Limited - Registered office: 22 Drumsheugh Gardens, Edinburgh, EH3 7RN.