Our Board of Trustees, which meets ten times a year, oversees day-to-day management of Alzheimer Scotland. It comprises the elected Office Bearers and up to 14 other Trustees.
Convener – David McClements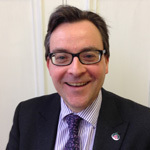 David McClements has been a partner at R+A Denny since 1998. He studied at and graduated from Edinburgh University. David has a particular interest in Mental Health and Incapacity Law and is presently a member of the Law Society's Mental Health and Disability Sub Committee and was a council member of the Law Society of Scotland for 11 years.
In addition to being Convener of Alzheimer Scotland, he is also Chairman of the Falkirk & District Mental Health Association.
Vice Convener - Archie Noone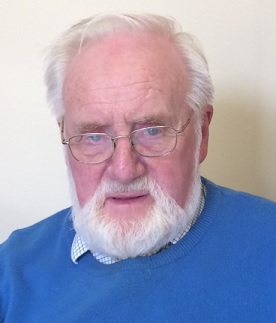 Archie is Chair of the Scottish Dementia Working Group (SDWG). He is also Chair of the SDWG Research Group and an active member of the SDWG Transport Group. He is also a former lecturer of Anthropology.
As well as working with the Care Inspectorate and National Care Standards, he has also taken part in the European Parliament on the question of the elderly with dementia.
Archie actively promotes the work of the SDWG and Alzheimer Scotland countrywide and has established good network relationships with local professionals.
Treasurer - Ian Bell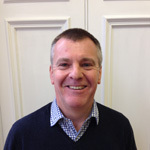 Ian is a retired Chartered Banker with 38 years' experience in the Royal Bank of Scotland. He holds or has held directorships and honorary positions with several other charities in Scotland.
He has direct experience of the impact of Alzheimer's disease, with several family members having been affected.
Honorary Secretary - Diane Goldberg
Diane is married to David and has son, Austin. Diane has extensive experience shaping and delivering business change programmes incorporating cultural change, new business processes and technologies. She is passionate about people and supporting people through change personally and professionally.
Her work with Alzheimer Scotland stems from her own mum being diagnosed with Alzheimer's Disease aged just 54. Diane has been a Committee Member of the National Dementia Carer's Action Network (NDCAN) since 2011 and works alongside her colleagues to help ensure that carers become an integral part of the planning and implementation of health and social care policy and practice.
Trustees
Pamela Brankin
Pamela has had a lengthy communications career, working across industries contributing to projects, businesses and brands, formulated media and marketing communications, and participated in ground-breaking clinical research collaborations. She has been involved in a variety of community projects - including befriending, teaching, fundraising and refugee support - for over 20 years. She has family experience of dementia.
Tom Carroll
Thomas is a Global Pensions Manager with HSBC and has also been a trustee of a financial services organisation in the past. He has close family experience of dementia and has supported Alzheimer's causes in Ireland for a number of years, before getting involved with Alzheimer Scotland,
Keith Chapman
Keith is a retired GP and has supported the work of Alzheimer Scotland for over 20 years, including awareness raising, fundraising and cooking at his local Dementia Café. He also has close family experience of dementia. Keith has a keen interest in dementia from a research perspective and participates in the Queen Margaret University Dementia Working Group.
Caroline Crawford
Caroline has spent her working life in administration and took early retirement to look after her husband who had Picks Disease. She is cared for her husband for several years at home. Caroline was very involved with her husband's care both in hospital and the care home and was successful in having improvements made in the care home to the benefit of those with dementia.
She is also an original member of the Post Diagnostic Support Group for Stirling, Clacks and Falkirk and also on both the International and the Operations Audit Committees.
For all of Caroline's adult life she has been a volunteer for several organisations and was the Chair of the Council for Voluntary Service in Clackmannanshire. She is the Chairperson of the Stirling & Clackmannanshire Branch of Alzheimer Scotland which is mainly involved with fundraising and awareness raising.
Susanne Forrest
Susanne's background is in nursing, having initially trained as a general and then mental health nurse. Most of her career has been spent in education; firstly in the university sector as a Lecturer and Senior Lecturer, and currently in her post at NHS Education for Scotland, where she is Programme Director leading the Mental Health, Learning Disability and Dementia Programmes of work. She has also been involved in policy development and was seconded to the former Scottish Executive to take forward a review of Mental Health Nursing in Scotland.
She is passionate about improving the care and support of people with dementia and their families and carers and led the initial development, and now the ongoing implementation of the 'Promoting Excellence' framework and workforce development plan at NHS Education for Scotland.
Dianne Howieson
Dianne is a lawyer and former carer and has been a trustee (formerly known as a 'member of council') since Dec 2002. Between 2002 and 2006 she was a Helpline volunteer . Since 2013 she has also been a volunteer for the Forget Me Not programme in West Lothian, as well as a member (since its inception) of Alzheimer Scotland's Dementia Action Network Group for West Lothian. Because of her particular interest in supporting Alzheimer Scotland volunteers., she is the liaison trustee for the various Branches of Alzheimer Scotland and also a member of its Human Resources Committee.
For more than 15 years, she was a weekly volunteer tutor for the Adult Literacy programme in West Lothian. Since Feb 2010, she has been a volunteer inspector for the Care Inspectorate of Care Homes for the Elderly, covering Lothians, Fife and the Borders. She also has an interest in the mental welfare of young people.
Alan Jacques
Alan is a retired Old Age Psychiatrist, and was author of the popular textbook 'Understanding Dementia'. He has always had a particular interest in the ethical and legal aspects of dementia and on collaboration in providing services. He is also on the Boards of Lifecare Edinburgh, the Meniere's society and the Equality Network, and is on the Council for Music in Hospitals for Scotland.
John Laurie
John is an engineer by profession, becoming a Member of the Institution of Structural Engineers in 1971 and a Member of the Chartered Institute of Arbitrators in 1992. He spent his working life as an engineer and manager in the construction industry based in Edinburgh and working on projects mainly throughout Scotland. He retired from work in late 2001 and from both Institutions by 2002 to support his wife Avril.
John initially became aware of Alzheimer Scotland during the year 2000 when Avril became ill and he became a full-time carer. Avril was eventually diagnosed as having vascular dementia and admitted to NHS Continuing Care in March 2005.
John joined the Council in 2004 and subsequently the Executive Committee and the Staffing Committee. John was Convener of Alzheimer Scotland from 2014 to 2017.
Mary-Frances Morris
Mary-Frances spent a number of years at Oxford University Department of Psychiatry, researching anxiety in mainly elderly populations and teaching psychology to undergraduate students of psychology and of medicine. She later studied law at Oxford University (New College) and was subsequently called to the Bar of England and Wales in 2004 and practices from chambers in London.
She has divided her time between London and Scotland for many years to allow her to play a very active part in caring for her parents in Scotland. Her late father suffered from vascular dementia for a several years and her mother now also has the same condition. While this has been a personal tragedy, it has given her a great deal of experience of dealing with dementia and everything that goes along with it at very close quarters and has informed her passion for helping the currently ill and their carers as well as looking to the future of dementia care and prevention/cure.
Bernard O'Hagan
Bernard had a very positive experience of caring for his mother for nine years at home, following her diagnosis of Alzheimer's disease. He is a member of the National Dementia Carers Action Network (NDCAN) and is committed to helping both current and future carers have a similarly positive experience,
Jane Pashley
Jayne is a Chartered Fellow of the Chartered Institute of Personnel and Development, with 20 years of Human Resources experience, 11 of which were at senior management level within the voluntary sector.
She is passionate about understanding the challenges people face when delivering needs-led support and development and is enthusiastic about working to enhance the employment experience.