Cash Collections
Thanks so much for raising money for Alzheimer Scotland. Every penny you've raised will make a real difference to people living with dementia in Scotland.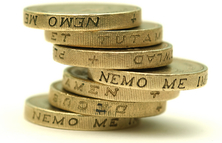 We aim to make it as easy as possible for you to send us the money from your collection.
To send us any cash donations you've received, simply pay the money into your bank account and then you can transfer that money to us online, by phone or post us a cheque.
Online
It is really easy to pay in your money online.
By phone
Call us on 0131 243 1453 to pay in your money. Have your debit/credit card handy so you can read us the details over the phone.
By post
Send us a letter with your credit card details or enclose a cheque (please write the reason for your donation on the back along with your details) and send it, along with any completed sponsorship forms, to:
Alzheimer Scotland
Freepost
Edinburgh
For security reasons, please don't send cash directly through the post. Read more at http://www.alzscot.org/donate