Challenge your staff to join the Alzheimer Scotland Events Team and take on a challenge for charity! We have a wide range of fantastic, thrilling and exciting sponsored challenges which your staff can take on for Alzheimer Scotland. From team challenges, to endurance events, we really do have something for everyone.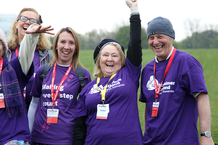 Find out more about the events which we offer on our events page
Contact our team today to discuss your challenge event by calling us on 0131 243 1453 or email [email protected].
You can also do your own thing! If you have registered with your own place on an event or have an idea of the type of event that you would like to organise in aid of Alzheimer Scotland please do get in touch. Our team can help to support your event whether it is a company 10km, a five aside football match, Zumbathon or a static cycle challenge in your office!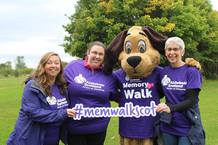 Please get in touch with your local community fundraiser in your area by visiting our local events section page.
We're here to help you raise as much money for your organisation as possible!