Gifts in wills or legacies are hugely important to us in maintaining and developing all aspects of our work including: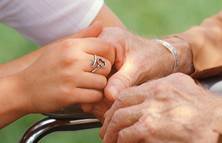 Dementia Resource Centres and community-based support services
Dementia Advisors
Dementia Nurses
Our 24 hour Dementia Helpline (0808 808 3000)
Dementia Research
Including us in your will is easy:
Talk to your solicitor.
Give them our full charity name and address:
Alzheimer Scotland - Action on Dementia, 160 Dundee Street, Edinburgh, EH11 1DQ, and cite our Scottish Charity No. SC022315
Tell us about your legacy plans
If you have chosen to include a gift to Alzheimer Scotland in your Will, we would love to know, so that we can thank you properly and ensure that we keep in touch in the way you choose.
You are under no obligation to tell us what you have decided to leave Alzheimer Scotland in your Will, but we do like to thank those generous supporters who are kind enough to remember us in this way.
If you wish to tell us your intentions, please complete the notification form and return it to us at the address on the form. You can also find a printed blank copy of the form in our Legacy Pack which includes other useful information about planning your will and shows the good use to which we will put your legacy.
For more information
Contact us by phone (0131 243 1453), email ([email protected]) or by post at Alzheimer Scotland, 160 Dundee Street, Edinburgh, EH11 1DQ
Alternatively, read or download our Your Legacy pack to find out more.
Legacy Pack Contents