Thelma's Story
Thelma has already decided to include us in her will and leave a lasting legacy to Alzheimer Scotland. Here she tells us why it is so important to her to continue to support us, in memory of her husband, Ted.
My interest in Alzheimer Scotland stems from being a carer for my late husband Ted who lived with Alzheimer's for several years. As I am passionate about the work and developments of both Alzheimer Scotland and their Research Centre I have decided to leave a Legacy in my Will to both organisations.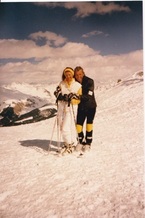 Coming from a health care background I detected there was a problem with my husband's memory. He was therefore diagnosed early on in his journey over 6 years ago, and following a brain scan immediately commenced treatment.
Sadly the resources and services now available were not available then and it was only in the latter stages that I became aware of what I and my husband could benefit from through Alzheimer Scotland, particularly its Helpline and literature. However I was fortunate in having many friends and an excellent caring GP and community psychiatric nurse for support.
In the early stages we would have benefited particularly from the current integration of community support co-ordinating health and social care which Alzheimer Scotland has supported, and now, in line with new government policy, the guaranteed one year's post diagnostic support from a named, trained person.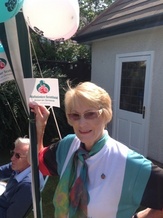 I therefore continue to donate regularly to Alzheimer Scotland, assist with events and have also held my own Tribute event. For me, it was logical to also leave a lasting legacy in my Will, to support the excellent work and further developments and research, in memory of Ted.
For more information
Phone 0131 243 1488, email or write to Alzheimer Scotland, 160 Dundee Street, Edinburgh, EH11 1DQ