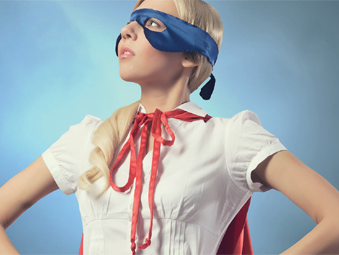 You have the power to make life better for the growing number of people living with dementia in Scotland. Donating through Payroll Giving is an easy, tax-effective way to help Alzheimer Scotland plan for the future and support more people living with dementia in Scotland.
How it works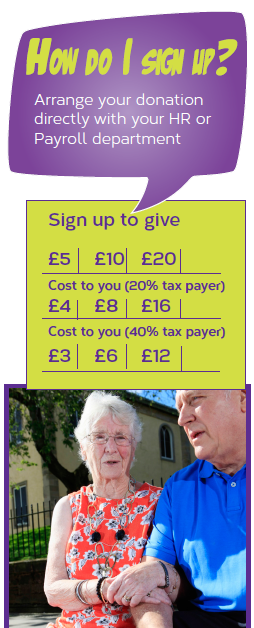 Payroll Giving is really simple. You choose how much you want to donate and it is deducted from your pay before tax. So, if you are giving £10 a month, this will mean only £8 is deducted from your take home pay, £6 if you are a higher rate tax payer.
How do I sign up?
Arrange your donation directly with your HR or Payroll department.
Did you know?
Dementia in Scotland is on the increase. There is no cure but with your help, Alzheimer Scotland can continue to offer a wide range of vital support services.
Our services include:
A network of Dementia Advisors
A Freephone 24 hour Dementia Helpline
NHS Dementia Nurse Consultants
World-renowned Dementia Research
Local support services and dementia resource centres in communities across Scotland
Sign up and become a pay day hero today!
With your support, we can build a better, brighter future for people living with dementia in Scotland. For more information about payroll giving and how you can support Alzheimer Scotland, please get in touch with us directly.
Tel: 0131 243 1453
Email: [email protected]