Edinburgh Marathon Festival 2020
Saturday 23 May 2020 - Sunday 24 May 2020
Location

Edinburgh

Contact

Got your own place?
At the Edinburgh Marathon Festival, there's an event for everyone. Whether you're looking to take on the challenge of a Marathon, Half Marathon, 10k, 5k Junior race– or if you'd prefer to share the distance in the Hairy Haggis Relay – we'd love to have you to join #teamalzscot.

Saturday 23 May
Sunday 24 May

Already secured your place? Join #TeamAlzScot
If you have got your own place or are signing up to this event and would like to raise money for Alzheimer Scotland, let us know by phone on 0131 243 1453 or email [email protected] and we can send you a fundraising pack!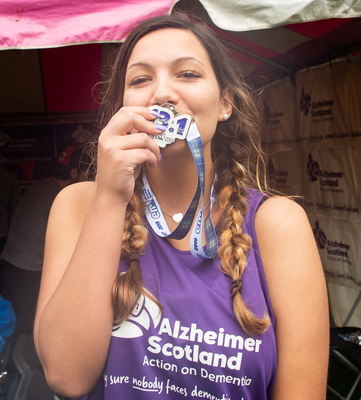 For any questions regarding race details including routes, times and directions please visit the Edinburgh Marathon Festival website
Dementia Scotland Limited (Registered company no. SC296817) is a trading subsidiary of Alzheimer Scotland – Action on Dementia (Registered charity no. SC022315) to which it donates all of its profits. Dementia Scotland Limited - Registered office: 160 Dundee Street, Edinburgh, EH11 1DQ.