The Mighty Deerstalker 2018
Saturday 3 March 2018 - Saturday 3 March 2018
Location

Innerleithen, Scotland

Contact

Register for 'The Mighty Deerstalker 2018'
The Mighty Deerstalker is Scotland's Original Obstacle Race. Described as Scotland's adventure race it is designed for any reasonably fit runner to reach the finish line. You can choose to go Half 'Stalker or take on the Full 'Stalker. You can even start to go Full and bail out on to the half if you crumble.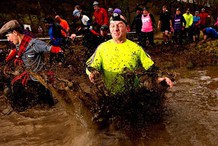 Once the race is over, it will be time for the infamous Mighty Beerstalker Party in Rat Race's huge heated tent; with grub, ales, bands.
Fundraising target: Set yourself a target and raise as much as you can!
Already secured your place? Join #TeamAlzScot
Event entry prices vary with individual and team places available. No minimum sponsorship required, all we ask of you is that you raise what you can and we'll be on hand to support you with all your fundraising efforts.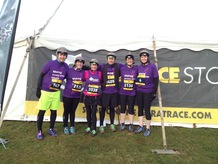 If you have got your own place or are signing up to this event and would like to raise money for Alzheimer Scotland, let us know by phone on 0131 243 1453 or email events@alzscot.org and we can send you a fundraising pack!
Find out more!
For any questions regarding race details including routes, times and directions please visit the Mighty Deerstalker website
Dementia Scotland Limited (Registered company no. SC296817) is a trading subsidiary of Alzheimer Scotland – Action on Dementia (Registered charity no. SC022315) to which it donates all of its profits. Dementia Scotland Limited - Registered office: 160 Dundee Street, Edinburgh, EH11 1DQ.