Everest Base Camp Trek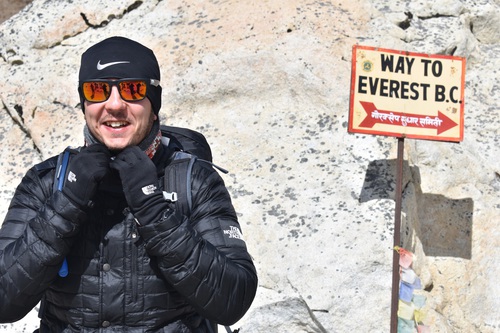 My mum, already suffering with an autoimmune disease called Lupus was diagnosed with an aggressive form of dementia a year or so ago. She is 65. It's been a difficult time but my dad has been brilliant. In light of this I decided that I wanted to raise awareness of dementia - that it doesn't just affect the "elderly", and also give some money to a Charity that could put it to good use supporting families and/or individuals trying to cope during what can be a very distressing and tiring time. I wanted to do something that would really challenge me and that was a bit different and decided that a trek to Everest Base Camp was the answer so I booked it right there and then before I had time to talk myself out of it. I'm generally quite an impulsive person anyway.
In recent years I have gained an interest in hillwalking. I used to think it was just something that old Geography teachers did at weekends but it's becoming more and more popular. It is good exercise for not only the body but also the mind, and unlike a lot of other activities you get to see amazing views (when the Scottish weather allows) in the fresh air. I upped my training about 6months or so before leaving for Nepal by getting out on the hills every weekend, no matter what the weather. I did other forms of exercise as well but for what I was doing there really is no better preparation than going up and down Munros and Corbett's, which we are fortunate enough to have plenty of in Scotland.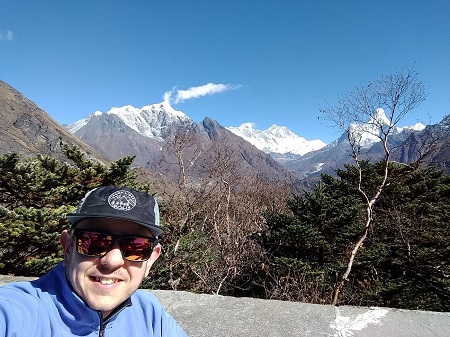 The trip to Nepal really was an incredible experience. It was the first time I had been anywhere like this in the world and it was a real eye opener! I had a few days in the bustling capital city of Kathmandu before getting on an incredibly small plane to the world's most dangerous airport in Lukla (elevation 2860m), where my trek began. From here we hiked our way 130km for 11days (including 2 acclimatisation days) through various villages in the Khumbu Region to Everest Base Camp (elevation 5364m) and back. The views along the way were, as expected, absolutely incredible. I feel so fortunate to say that I have been able to look straight at the "roof of the world". As I was travelling alone I was lucky to have made some great new friends . From a group of 16 that started from Lukla, 10 of us completed the trek. One thing you can't really prepare for is the effects of altitude on your body, the oxygen levels at EBC are only 53% of that we are used to at sea level. A lot of the time it was very difficult to catch a breath and the key was to ascend slowly and drink lots of water. I was drinking at least 4litres of water each day and even then I succumbed to some pretty horrible headaches towards the top.
I'm really humbled by the money that I have raised so far for Alzheimer Scotland – 10x my original goal, my Employer will be donating a further £1000.