Sponsorship forms
To get your fundraising off to a flying start all you need to do is set your target and begin filling out your Alzheimer Scotland sponsorship form.
To help you maximise your donations we've put together a few ideas in our Fundraising hints and tips from people who have taken part in similar events.
Fundraising made easy online
You can raise your sponsorship without breaking into a sweat. No more dealing with cash and cheques, no more chasing up your friends after the event. Simply create a free online fundraising page, personalise it with a message, and email it to your friends, family and colleagues. They can donate quickly and securely online with a credit or debit card. Alzheimer Scotland has accounts with the leading two online giving websites Justgiving.com and Virgin Money Giving.
JustGiving.com integrates fully with our systems. To set up your JustGiving page, go to www.justgiving.com/alasad simply click on the "Make Your Page" button then follow the on screen instructions.

Online sponsorship websites enable your supporters to automatically Gift Aid their donation.
Gift Aid
Gift Aid is great because it means we can claim 25p back from HMRC on every £1 of sponsorship. Online sponsorship websites enable your supporters to automatically Gift Aid their donation. Learn more about Gift Aid.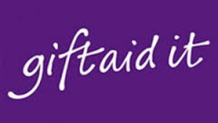 Please note: If you are asking people to make a donation via JustGiving.com to buy a ticket for an event, the donation cannot be Gift Aided so please advise them not to tick the gift aid box on the JustGiving.com site or on the sponsor form
MatchGiving
Matched giving is when employers match some or all of your sponsorship for a charity. This is often part of a Corporate Social Responsibility strategy. It's a great way to increase your fundraising for Alzheimer Scotland and to help you reach your target. Companies which take part are eligible to receive tax relief on these donations.
How to get started
Check your company has a matched giving scheme and ask what you need to do to make a claim (ask your line manager, HR or Corporate Social Responsibility team.
Once we have received the payment, we will email you a receipt and add it to your fundraising total.
Your fundraising will help us to continue our vital work to support people with dementia and those who care for them.
If you would like more information or have any questions about matched giving, then please call us on 0131 243 1453 or email [email protected].