Jennifer's story
A legend within our family and one of the greatest men I have ever known.
Jennifer and her grandfather, Tommy, were always close. When he passed away, she felt compelled to honour his memory, and fundraise for the organisation who had supported her and her family on their journey with dementia.
Tommy's great granddaughter, Kelly (and her friends), made this fantastic video showing why they support Alzheimer Scotland.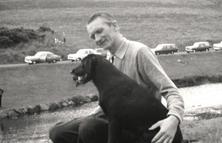 "He was always on the go, everybody knew him and he was always good for a laugh. Jennifer recalls how difficult it was learning as a family to live with dementia."
"I kept thinking 'why am I not coping with this?' I phoned Alzheimer Scotland's Helpline, talked to them, they listened, and explained I was coping - I just had a lot of other things to deal with too."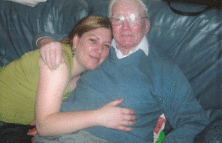 As Tommy deteriorated and was hospitalised, Jennifer realised just how many people are affected by dementia in Scotland. The impact of Tommy's condition spurred her on to set up a Tribute Fund in his memory. It raised almost £2000 in its first year, and continues to grow.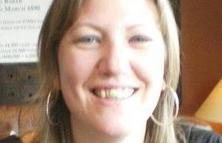 "I'd like people to know it's very quick and easy to set up. It's great to know someone else is benefiting from what I do - I'm helping other families that are going through what we went through."
Contact us