Laura's story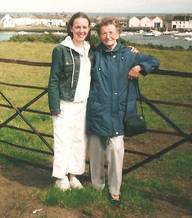 Laura was extremely close to her Gran, and felt compelled to honour her life and their relationship by fundraising in her name. In the last six months Laura has taken extreme challenges and raised hundreds of pounds to support Alzheimer Scotland. Here is her story, in her words.
My Gran was very much a family person, involved in the lives of her children and grandchildren. She was very active and went swimming most mornings. She always put others first, had time for everyone, and volunteered for many years. She was diagnosed with mult-infarct dementia/Alzheimers in 2001, when I was 15.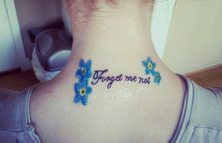 As my Gran was such a strong, independent woman, it was heartbreaking. When I think of her I think of fun and laughter and so I wanted to remember her in a positive way and allow her to leave a positive legacy. I am especially passionate about the service your charity provides in supplying hospitals with dementia nurses. Raising awareness to me means sharing the memories of those who can't.
Contact us