5 things you should know about dementia
Overview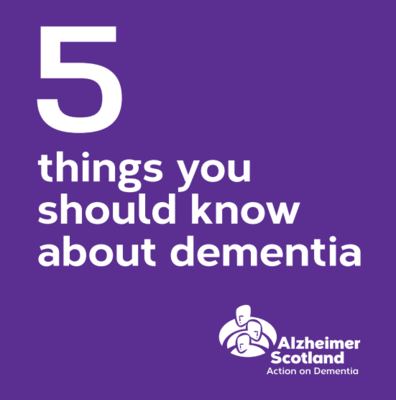 Over 90,000 people in Scotland are currently living with dementia.
Dementia is not a normal part of ageing. It is caused by diseases which lead to changes to the structure and chemistry of the brain.
Alzheimer Scotland is committed to making sure nobody faces dementia alone. We've put together a leaflet on 5 things you should know about dementia. Download our leaflet below.
Need to talk to someone about dementia? Our Freephone Dementia Helpline is open 24 hours a day - call 0808 808 3000.