Football and Dementia Research
Overview
This is an active web page which will be regularly updated.
There has been recent and significant coverage in the Scottish & UK media of a number of well-known former footballers developing dementia. This has led to speculation regarding potential links between playing football (specifically heading the ball) and increased risk of developing the condition.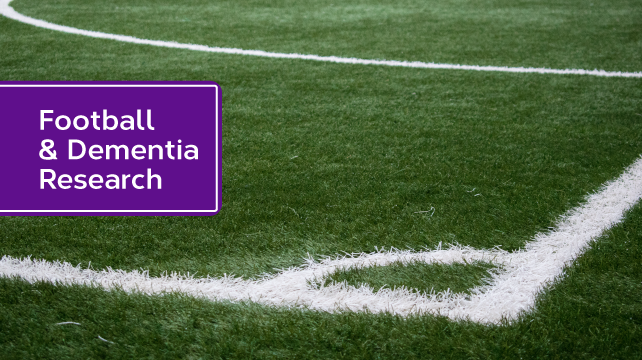 There have been a number of research studies into this area (including dementia and other sports), and links to some of these are listed below. However, it is important to highlight that much more research and investigation is required into this area.
University College London and Cardiff University (2017) on heading the ball and developing dementia
University of Stirling study (2016) on heading the ball and effects on memory
Dr Willie Stewart (2013) on links between rugby and younger onset dementia
Alzheimer Scotland has responded to this growing concern by hosting a summit on football and dementia research, which will take place in late spring 2017. This event will be co-chaired by former First Minister Henry McLeish and Professor John Starr, Director of the Alzheimer Scotland Research Centre and will be attended by leading representatives from the dementia research community and from Scottish football.
It is important to recognise in the meantime that regular exercise, including football, can play a vital role in reducing your risk of developing dementia.