Pocket Pal now on Dementia Circle
Friday 6 February 2015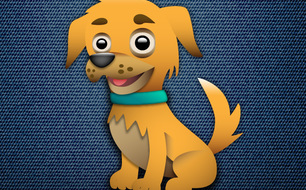 Exciting news – Pocket Pal, Alzheimer Scotland's first app, feature will on BBC Click broadcast live from Glasgow on the 10th of February.
Tune in at 7.30AM to the BBC World Service to hear how Alzheimer Scotland develop innovative ways to support families living with dementia.
Both Dementia Circle and the app are set to form part of a discussion around how technology and innovation can support healthcare and an ageing population.

Thanks to the brilliance of our Dementia Circle designers, the students from Glasgow School of Art and Caledonian University (supported By Professor John Sykes) we now have our first free app.
Our free Pocket Pal is a mobile (phone or tablet) application that helps you to remember how to use stuff around the home – like the washing machine, the cooker, or the kettle.
The power of Pocket Pal is its simplicity. You break down any household task into a series of small steps, and then tell your Pocket Pal through images, text and/or voice how to perform each of those steps. Next time you need to remember how to make a cup of tea Pocket Pal is there to remind you from beginning to end.
To download Android App, visit the Dementia Circle Website on your Android device and click the Add Button. Once the software is on your phone you can open the document and it will self install.
The app is only available for Android devices at the moment but will be available for Apple devices in the near future. We will let people know as soon as it is available for Apple devices.
Go on have a look, download and if you have the time please feedback your experience of the App.
Go test…