The Edie Adams Prize
Friday 18 November 2016
This year, Alzheimer Scotland has teamed up with Dr Maggie Ellis of the University of St Andrews to sponsor the 'The Edie Adams Prize for Excellence in Dementia Information and Support Literature'. Dr Ellis runs a Senior Honours module in the 'Psychology of Dementia Care' at the School of Psychology and Neuroscience. The main assessment of which involves creating an evidence-based advice handbook with sections aimed at individuals living with dementia, their family members and professional caregivers. An external examiner for the module was so impressed with the handbooks that he suggested Dr Ellis should attempt to get them 'out there' where people can use them. As such, Dr Ellis collaborated with Alzheimer Scotland to set up a judging panel composed of individuals living with dementia, their family members and professional carers in several locations across the country.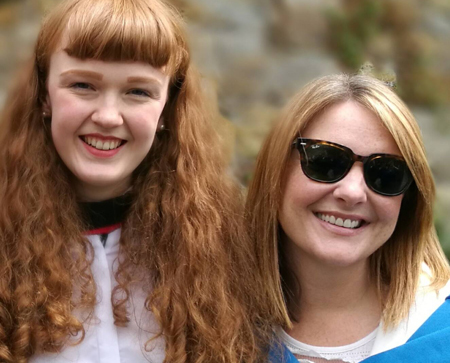 The Edie Adams prize was awarded to Nicole Bell for her handbook entitled, 'More than Memory – Supporting and Understanding Mental Wellbeing in People with Dementia and Their Caregivers'. Nicole said, "It means a great deal to me to have been awarded this prize. This is an issue which is very close to my heart. As such, I am truly delighted to have been able to produce a piece of work which may provide support to those with dementia and their caregivers – and proud to have received your award for this piece of work".
Dr Ellis added, "I am extremely grateful to Alzheimer Scotland for sponsoring the prize and to the judging panel for taking the time to comment on the entries. The students work so hard on these booklets and it's great to see that people can make real use of this work. I sincerely hope that the Edie Adams Handbook Prize will continue to run and that my students see their work having an impact beyond academia."
Please download the winning handbook here.