Celebrating Chanukah with Jewish Care Scotland
Thursday 22 December 2016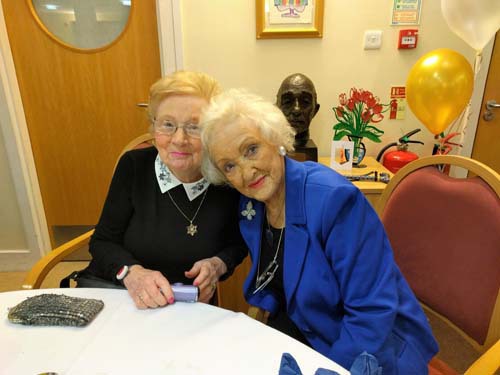 Last Sunday Jewish Care Scotland held their annual Chanukah celebrations in the Walton Community Care Centre in Giffnock.
Chanukah is the Jewish Festival of Lights, and this year Chanukah starts on the evening on Saturday 24 December and ends on the evening of Sunday 1 January.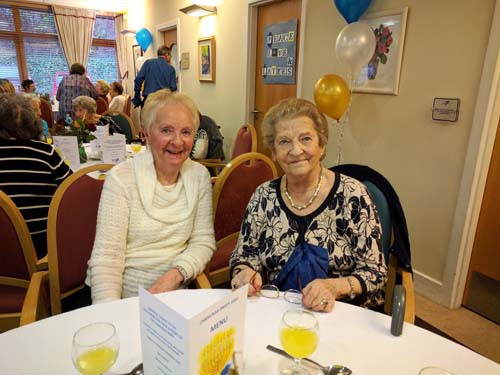 The room was beautifully decorated with Happy Chanukah and dreidel bunting made by the Arts and Crafts volunteers and club members, as well as balloons and fresh flowers that were arranged by volunteers.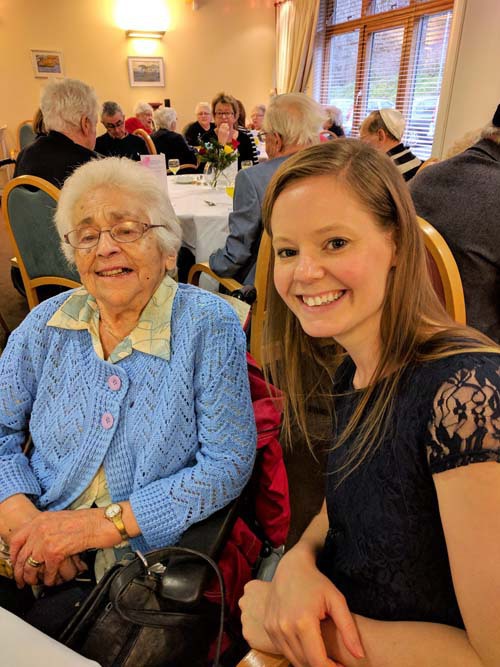 All of the guests received a gift wrapped fruit basket which had been made by a team of JCS volunteers. They included a variety of fruit, raisins and some chocolates. One of the guests, a Culture Club member, says: "It was wonderful. It couldn't have been nicer; everyone worked so hard and made it look beautiful. We even got a gift to take home which was lovely."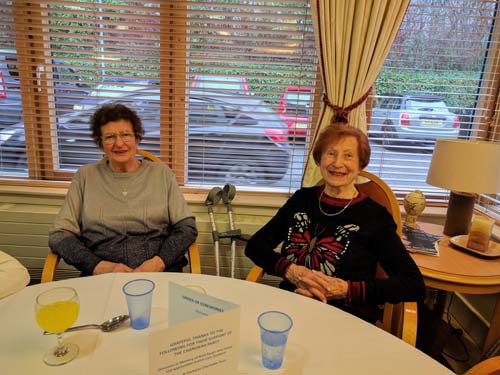 Alzheimer Scotland Service Manager and Dementia Advisor, Richard Leckerman was invited along to the celebrations. This year Richard has been working with volunteers and staff at Jewish Care Scotland to hold Dementia Friends information sessions. The sessions gave an introduction to what dementia is and the different kinds as well as an interactive activity which got the attendees thinking about what daily life is like living with dementia.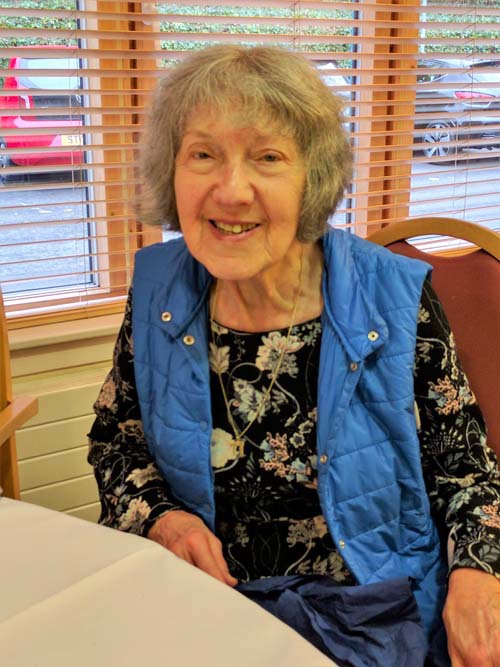 Speaking about the Dementia Friends sessions, Jennifer Watson, Volunteer Services Coordinator, said: "The session was very informative and it was great to have so many volunteers attending." Volunteer, Avril Levy, said: "Richard was a very interesting inspiring and entertaining facilitator - he gave us a helpful inroad into very difficult subject."
If you would like to set up a Dementia Friends session for your workplace find out more at http://www.dementiafriendsscotland.org/