Have a short break on us ... thanks to Cottages and Castles!
Friday 1 September 2017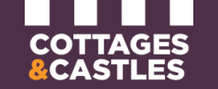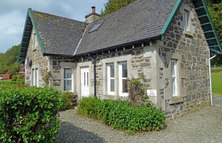 It is with great pleasure that we can announce that through Cottages & Castles we have been donated 23 holiday breaks for people affected by dementia. This is the second occasion that we have been the grateful recipient of such generosity. Cottages & Castles allows owners all over Scotland to let their properties through their specialist website. These luxury properties are hoped to help create welcome breaks for people affected by dementia and their carers, family and friends.
"We were so excited about it, it gave us a real boost." Carer for a person living with dementia.
These properties have been kindly donated by individual owners who want to give a break to those often not able to easily access respite from their situations. These breaks are in Aberdeenshire, Angus, Dumfries & Galloway, Highlands, North Ayrshire (Arran) and Perth & Kinross. There is a range of properties that can accommodate from two people right up to fourteen, making them a rare opportunity for a quiet break for couples, an excuse for the whole family to go away and spend time together for any occasion or the opportunity for groups of people to go and spend time with others who share their interests.
Download the application form here

"It meant we had a chance to get away to reconnect with family and friends that we met up with." Carer for a person living with dementia.
"The scenery was amazing! And the night we sat on the summer house porch drinking spanish hot chocolate whilst watching the stars will live with us forever!" Carer for a person living with dementia.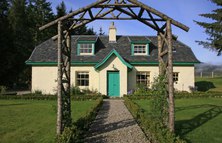 Those interested in the break should fill in an application form. This will be heard by a panel and the successful applicants will be matched to a property, so that they can book dates that suit them. Due to availability we cannot guarantee that we can meet every need with these kind donations. There may also be a house keeping fee (refundable after the break has been taken).
Date of next panel – 28 September 2017 (all applications to be in by midnight on 27 September 2017)
The break is for accommodation only and applicants should factor in for travel and meals (there is a small amount of funding for genuine cases of hardship). The break need not be taken in the same area as the person lives and could be used to visit an area that brings them back great memories or to visit friends and family!
If you would like to apply please contact Angi Inch on 07976 618419 or email ainch@alzscot.org