Beer with Buddies
Friday 7 September 2018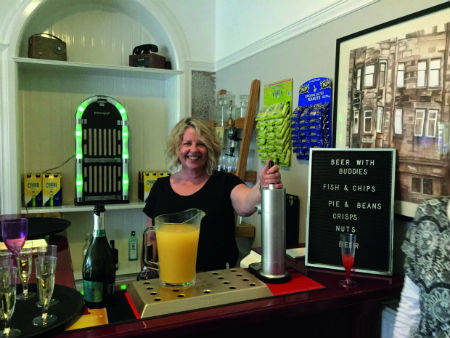 The 'Beer with Buddies' project came out of Alzheimer Scotland's partnership with the Lens; a charity that develops intrapreneurship within existing organisations – supporting innovative and sustainable ideas from frontline staff. The project was the brainchild of Deborah Edgar (Community Activity Organiser) and Iain Houston (Dementia Advisor), who developed it from concept to launch night (which took place during Dementia Awareness Week) and they hope to help other staff roll out the idea across the country.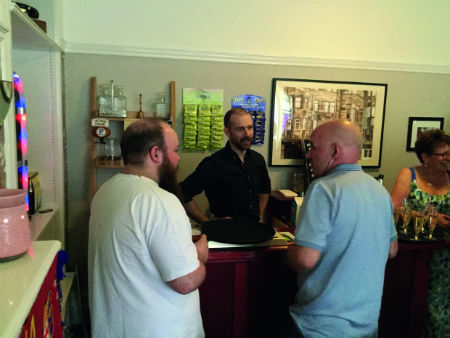 Beer with Buddies is underpinned by the desire to make our support spaces welcoming, relaxed and reflective of the interests of the people using them. A room in our Renfrewshire premises has been transformed into an alcohol-free pub, complete with bar, beer pumps and tasty snacks. The space has been kitted out with typical pub-style tables and chairs.
It was a real team effort, with both Deborah and Ian's families helping out (including Iain's dad building the bar itself) and support not only from local Alzheimer Scotland staff, but from other organisations and businesses as well. Nearby pubs have been keen to get behind the project, donating furniture, coasters and glassware, and even offering to help out behind the bar from time to time. International drinks firm, Molson Coors, donated large quantities of alcohol-free beer.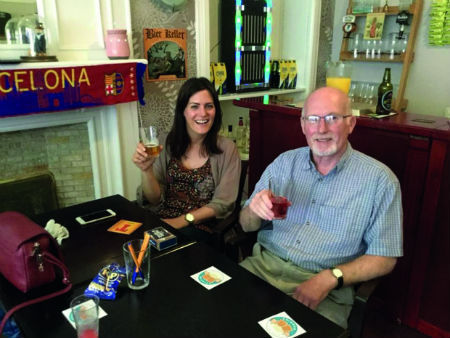 An offshoot of the project has been the development of a new therapy room within the centre, where carers can enjoy a range of complimentary therapies while their husbands benefit from the camaraderie of this very unique pub. Beer with Buddies has helped to bring back the simple but important pleasures of enjoying a drink and a chat with friends and loved ones in a friendly setting.