Kerry getting ready to walk for dementia
Tuesday 11 September 2018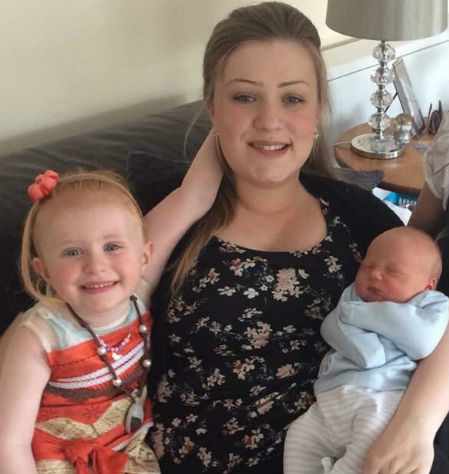 Families across Greater Glasgow are being called upon to make their mark for dementia by signing up to the Alzheimer Scotland Glasgow Memory Walk - to help make sure nobody faces dementia alone.
Kerry Conway, from Rutherglen, will put her best foot forward at the Memory Walk for the third year running at Kelvingrove Park on 30 September, to pay tribute to her gran who sadly died in March this year.
The mum of two will walk with 3-year-old Karla Rose alongside 3-month-old Connor Brendan in the buggy. The family will join forces with hundreds of families in Glasgow walking for dementia, as well as raising vital funds to support people living with illness across the region.
Looking forward to honouring the memory of her much-loved gran, Kerry, said: "My gran was diagnosed with dementia when I was very young and then moved into a nursing home when she needed more specialist care. It was a difficult journey for my family to go through, but gran never failed to make us all smile and laugh right up until the very end. Hopefully by taking part in the Memory Walk we can make her proud and keep her memory alive.
"I want to use our family experiences to help support other families in similar situations to help raise much needed awareness of the illness and to raise vital funds in aid of Alzheimer Scotland, to support people living with dementia right now.
"My gran was the most loving caring woman in the whole world. The best memories I have are the weekends we all spent at granny and grandads, all the family together and sleepovers with our cousins. It was never an empty house. She was never out her purse giving us all pennies for sweeties and the record player would go on and up she'd get for a wee jig around the living room. I will hold those memories very close to my heart.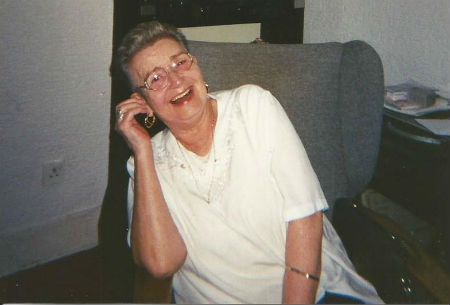 "I'm most looking forward to the atmosphere on the day again. Its great seeing everyone in a similar situation walk together to support dementia."
The Glasgow Memory Walk will take place at Kelvingrove Park on 30 September from 12pm. Grab your boots and get ready to make your mark this year at the Alzheimer Scotland Memory Walk, to help make sure nobody faces dementia alone. Sign up today at www.memorywalksscotland.org.