Stagecoach launch new journey assistance card
Thursday 25 October 2018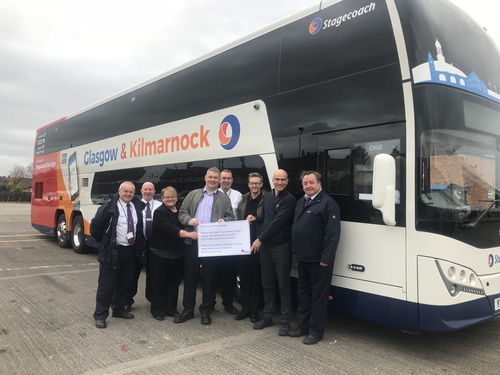 Stagecoach has launched a new card in partnership with Alzheimer Scotland to help support people living with dementia travel.

Stagecoach West Scotland designed the new journey assistance card to help customers living with dementia travel by bus.
The cards allow customers to discreetly communicate a specific message to their driver and for the driver to notify them of their bus stop as well as emergency contact information.
The card joins Stagecoach's larger collection of journey assistance cards developed with trade body, the Confederation of Passenger Transport (CPT).
Alison MacCluskie, Stagecoach West Scotland Operations Director said: "We are delighted to be able to provide additional support to our customers, as well as providing journey assistance cards our drivers will also take part in Dementia Friends information sessions provided by Alzheimer Scotland."

Stagecoach journey assistance cards will be made available to the public directly from Stagecoach or from all Alzheimer Scotland Dementia Resource Centres.
Around 50 assistance cards will be posted out to all Service Managers over the next few days. If you have any questions about the new assistance cards please contact Alzheimer Scotland Locality Resources Coordinator Jim Baird at [email protected].