A taste of things to come
Monday 17 December 2018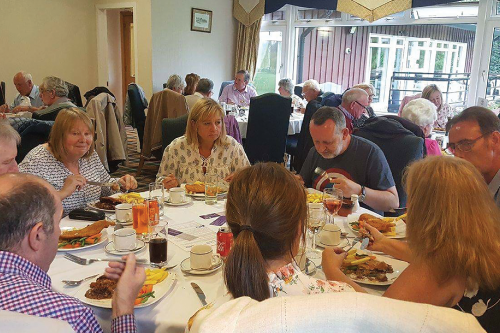 Alzheimer Scotland's Dementia Resource Centres are community focussed hubs offering friendly, supportive environments with access to high-quality information and activities. Our Dementia Resource Centres are a great way for our staff to listen to, and explore, innovative ideas to make sure people with dementia and their families are supported in ways that work best for them. Below, we showcase some of the newest activities that are taking place in your area.
Supper Club
By Jeni Sinclair, Dementia Advisor, Alzheimer Scotland
Supper Club was launched at our Dundee Dementia Resource Centre as a solution for people who enjoyed the experience of dining out but were finding this more difficult after a diagnosis of dementia. We explored how to offer a similar quality dining experience in a more comfortable, familiar environment and Supper Club was formed. Our first nine sets of diners took part in August and everyone was asked to choose their three course feast beforehand, so that they could focus on the social element of the evening. Diners commented that it was nice to be amongst likeminded individuals, and it was lovely to see new friendships being struck. Peer support is a key factor and the Supper Club aims to encourage and develop this, along with looking at supporting the development of these new friendships.
Stimulate your senses
By Lorna Hart-Thomson, Dementia Advisor, Alzheimer Scotland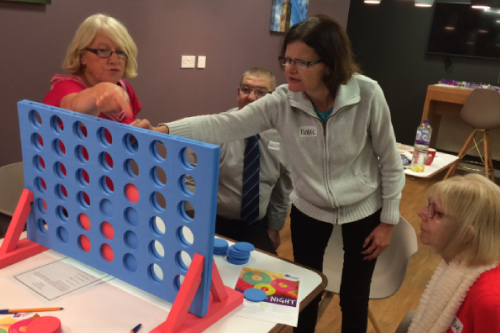 Our Lanarkshire Dementia Resource Centre recently piloted a new group for people with early onset dementia. 10 people came to the initial group where a six week plan was set out, challenging them to stimulate their senses. There was also the opportunity for carers to meet other carers – who expressed the benefit they felt from sharing personal stories with people who understand the illness. We looked at a variety of therapeutic activities which allowed people to try and test out all five senses. The six weeks included the use of technology, music, quizzes and games all based around their senses. A lot of the activities we included were new to the participants, including a 'mocktail' tasting class, and we hope that those who attended can incorporate some of these activities into their family and social lives. The group will meet every two weeks to continue their friendships, build new ones and have the opportunity of ongoing support from Alzheimer Scotland.
Around the world
By Karen Ingram, Community Activity Organiser, Alzheimer Scotland
In conjunction with the opening of the newly refurbished Inverness Dementia Resource Centre, our dementia café took on an intercontinental approach with a theme of 'Around the World.' Each café will 'travel' around the world, with France being the first stop. Staff dressed in stereotypical French attire with stripy tops and strings of onions around their necks. Everyone enjoyed croissants, pain au chocolat and freshly made crepes whilst listening to French café music. We also produced menus in both English and French which encouraged participants to learn and remember the French words so the café was both sociable and an opportunity to keep our brains active. We have had excellent feedback from everyone who took part and everyone is looking forward to 'visiting' Italy at the next café.
Dining with dementia
By Lorna Hart-Thomson, Dementia Advisor, Alzheimer Scotland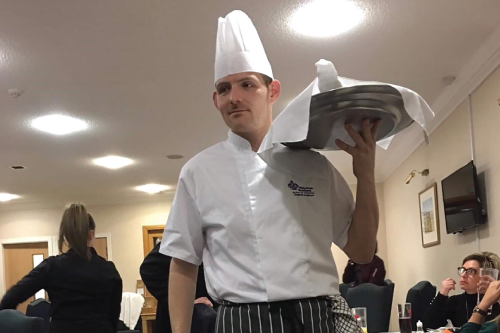 We identified a gap in evening support services, especially for family members of people with dementia who were still working and couldn't attend our dementia cafés. The dining club alleviates this problem and is an informal way for people to feel comfortable whilst dining, allowing them to meet other families in a relaxed atmosphere. The monthly dining club takes place at Drumpellier Golf Club and has been a great success, with those attending sharing the following benefits:
• Social interaction with people who have a common love of food
• Feeling included
• Stimulating, meaningful conversation
• Meeting new people
• Peer support
• Building confidence before trying other groups
• Increased self-esteem
• Socialising with family
• Linking in with other community support.
Click here to find out more about support available in your area.