Fair Dementia Care Campaign - A Carer's Experience
Monday 4 March 2019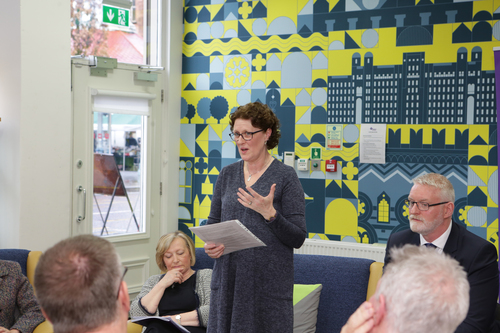 Alzheimer Scotland is campaigning for fair dementia care for people with advanced dementia. This follows the launch of a report by the Fair Care Commission, which found that currently, people living with advanced dementia are facing £50.9M in care costs every year.
Elaine Deehan, carer and member of the National Dementia Carer Action Group (NDCAN), shares her experience of paying for care:
"My mum Pat has been in the advanced stages of dementia since 2015. My family moved up from England to help care for her, however after three years of doing so her dementia progressed rapidly. Up until this point my mum had been going to a day-care centre and a nursing home for respite breaks as we had no other support, however these environments were finding my mums needs more difficult to manage.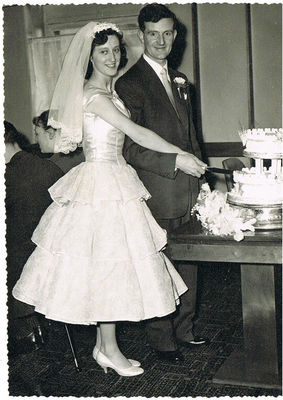 Elaine's mum and dad on their wedding day
""Our requirement for more help became more evident when my brother-in-law died and I was unable to get any emergency carer support. My mum was taken into a residential home where she then remained for 10 months at a cost to her. In this 10-month period, she had to visit A&E 11 times because her care home couldn't meet her healthcare needs. On her last visit to hospital, she was admitted for three weeks due to a fractured skull however still had to cover the costs of her place at the care home. On top of this are the costs to the state for my mum's stay in hospital.
"If my mum had access to the free healthcare on an equal basis as those with other progressive illnesses she would've had a better quality of life which would have saved the numerous crisis interventions, which were not only costly in the stress placed on her and her family, but financially to her and to the health and social care system.
"The emotional impact of being a carer and watching someone you love deteriorate is hard enough without the added worries of how they are going to pay for care.
"For three months in a nursing home alone, it has cost my mum £14,000. The current system is broken and unfair. The cost of care for my mum's healthcare needs could have been vastly reduced if there were better access to healthcare for my mum in the community.
"I know our family are not alone in this experience. People with dementia are treated unfairly compared to people living with other illnesses. I am asking for the recommendations of the Fair Dementia Care report to be considered and that the lived experiences of people with dementia, their families and carers are listened to so that there can be a fairer system for people with advanced dementia"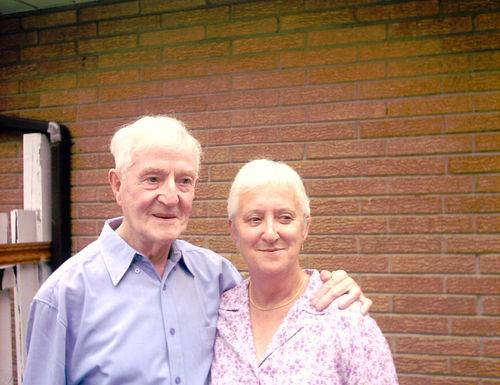 Elaine's parents
Read the report and find out more about how you can support the Fair Dementia Care Campaign.