Fundraising family walking 23 miles for Alzheimer Scotland
Wednesday 3 April 2019
Three generations of the same family are coming together this month to take on the longest length of the Glasgow Kiltwalk, in support of a much-loved family member.
Sadie, a former nightshift auxiliary nurse who cared for dementia patients herself, was diagnosed with dementia 11 years ago, at 70 years old.
"Sadie was always very family orientated and always had a big influence in all in our lives, says daughter-in-law, Karen McKinlay, "She would spend time with us every week and it's unfortunate that she can no longer take part as much. She would be so proud of us for taking on this challenge."
Karen is being joined by Anne, Derek and Jack to make up Team McKinlay – they'll walk The Mighty Stride's 23 miles in support of their mother, mother in law, granny and great-granny, while raising funds for Alzheimer Scotland.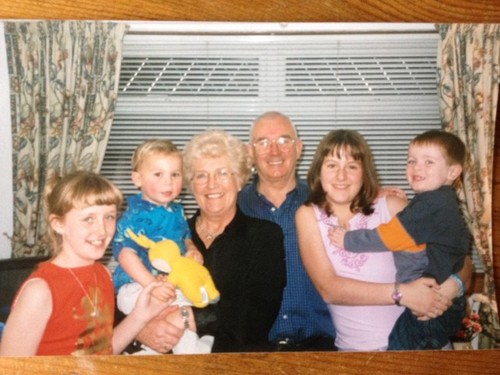 The family felt the Kiltwalk was a good opportunity to take on a real challenge for Sadie and raise vital funds for people living with dementia, as well as to fund crucial dementia research. Anne said: "Alzheimer Scotland is a charity close to our hearts. Sadie attended the Alzheimer Scotland Day Centre in Clydebank, which was a lifeline. We hope that the money we raise can be used to help families that don't currently have support mechanisms in place."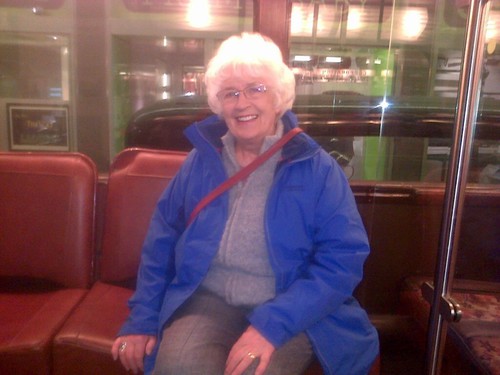 Team McKinlay has already raised well over £1,000, and have been training together as a family, "We have all been preparing by making healthier choices and walking together – training has been challenging for the whole family It's been a learning process to make sure that we are walking together, we've often had to remind my 20 year old son to slow down so that we can all keep up!"
Karen says they know Sadie will be really proud of them for taking on such a challenge together, "It's going to be a great day. Sadie would be so proud of her whole family, so we know it is going to be emotional day but can't wait for the atmosphere and the pride we will feel as we cross the finish line."
Feeling inspired? Kiltwalks are taking place across the country throughout the year, with lengths ranging from 6 miles to 23 miles, there is something for everyone. Find out more.