Guidelines proposed for disease with Alzheimer's like symptoms
Wednesday 1 May 2019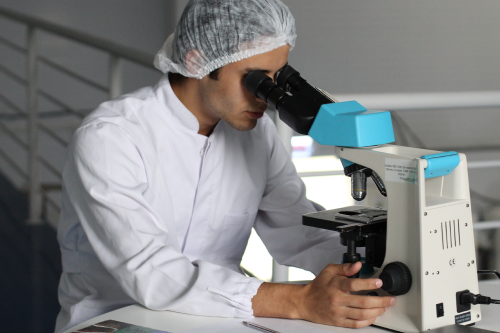 Alzheimer Scotland responds to news today that a recently recognised brain disorder that mimics clinical features of Alzheimer's disease has for the first time been defined as a sub-type cause of dementia. Scientists from several National Institutes, in collaboration with international peers have made recommendations about how to diagnose in a report published on April 30, 2019, in the journal Brain.
Jim Pearson, Director of Policy & Research from Alzheimer Scotland, commented:
"Alzheimer Scotland welcomes this interesting development in dementia research which identifies a sub type cause of dementia which the researchers have named LATE. Understanding the many underlying diseases which cause the complex condition we know as dementia is crucial if we are to develop more accurate diagnosis, targeted and personalised treatments. This research is a significant step forward in our understanding, however, more research into LATE is required to support more precise diagnosis, develop treatments, and a better understanding of potential risk factors.
"There are over 90,000 people living with dementia in Scotland today. Each of those people are experiencing dementia in a uniquely individual way. This is why it is important that those living with dementia, their families and carers, have access to the highest quality personalised care, support and treatment throughout the illness. With that number set to continue to increase for the foreseeable future we need greater investment to support more research into the causes of dementia, treatments and supports that allow people to live better with dementia, as well as seeking to prevent and even cure of the condition.
"If you have any questions about dementia call Alzheimer Scotland's Freephone 24 hour Dementia Helpline on 0808 808 3000."
If you would like to find out more about the different forms of Dementia please click here.