Carers' Week 2019
Tuesday 11 June 2019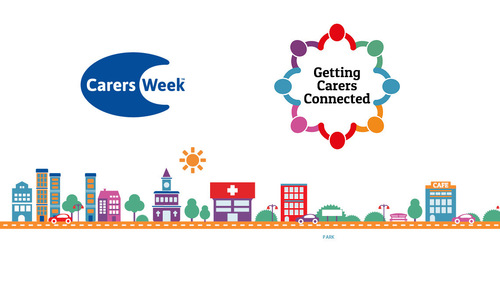 At Alzheimer Scotland we recognise that caring can be a very intensive, rewarding and at times stressful experience. We offer support to carers with information, training, support and services.
Carer Training Programme
Our Carer Training Programme is a training and information support specifically for family carers of people with dementia. It is based on research suggesting that information and skills training can be as helpful in reducing carer stress as counselling and support groups.
The training is designed in complete consultation with the carers who will be attending, ensuring that the information provided is appropriate to their needs, whilst also acting as a good source of peer support.
Courses are delivered as and when requested, throughout Scotland. You can find out more by clicking here.
Alzheimer Scotland's National Dementia Carers Action Network
Alzheimer Scotland's National Dementia Carers Action Network (NDCAN) are a national campaigning and awareness raising group whose members all have experience of caring for someone with dementia.
The group has a core belief that carers should be an integral part of the planning and implementation of health and social care policy and practice, and that all professionals and organisations should acknowledge carers' experience and unique knowledge of the people they care for as valuable and equal to that of professionals.
Members of NDCAN recently created a set of resources written for, and by, carers of people with dementia. You can find out more about NDCAN and those resources by clicking here.
Carer Support Groups
Alzheimer Scotland also offers carer support groups across the country.
Rachel Byers, Carer Liaison Worker, said: "The monthly Carer Support Groups in Dumfries and Galloway are facilitated by an Alzheimer Scotland staff member. Each session varies, with some groups having occasional speakers at their meetings while some prefer a more informal atmosphere and the opportunity to chat with others who share the experience of living with and supporting a person with a dementia.
"There's also Coffee & Carer Support Groups which provide an informal social opportunity for people with memory loss and their partner. There is the opportunity to chat, take part in activities, with advice and information available too.
"In my role as Carer Liaison Worker, I support carers who are in transition from caring at home to long term care or who are bereaved. I provide emotional support and information during this difficult time of adjustment."
Alzheimer Scotland provides support for carers at any stage of the journey. Please click here to find support in your area or call our freephone dementia helpline on 0808 808 3000.