Alzheimer Scotland and Alzheimer's Society are Scotmid's Charity of the Year 2015-16

We are delighted to tell you about our exciting new charity partnership with the Scotmid Co-operative family of businesses which is made up of some very familiar brands including Scotmid Co-operative, Semichem, Scotmid Co-operative Funeral Directors, Dundas Fyfe Funeral Directors and Thomas Brown Funeral Directors, as well as Lakes & Dales Co-operative who have stores in Cumbria and County Durham. We are joined in this new venture by the Alzheimer's Society who will support Scotmid's fundraising activity in Northern Ireland and the north of England.
Creating dementia-friendly communities, together.
Scotmid aim to continue their amazing track record of fundraising for good causes by raising £250,000 which will be used to support the work of Dementia Advisors, projects and activities in Scotland, the north of England and Northern Ireland. If that was not enough, they will also be partnering with our charities to raise awareness about dementia among their staff, members and customers and help lead the way in Scotland in creating dementia-friendly businesses.
By working together with Scotmid, we hope to create a workforce of almost 5,000 people who are dementia-aware, understanding, and better able to support customers and colleagues affected by dementia.
Please keep visiting this page over the next year for updates, personal stories and news about Scotmid's fundraising and awareness raising events in your area and do keep an eye open for our collecting cans and information leaflets in stores near you.
Fundraising, donations and sponsorship
Scotmid staff can find a range of guidance, a merchandise order form, an events diary and sponsorship forms on your Sharepoint system or you can download sponsorship forms below: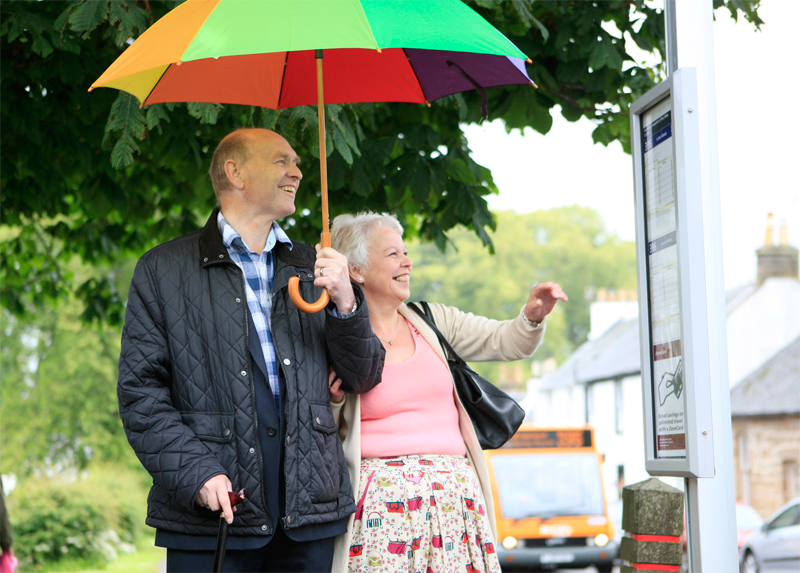 You can also set up a dedicated Just Giving page to collect online donations (Sponsorship raised in Scotland will benefit Alzheimer Scotland – Sponsorship collected in the north of England and Northern Ireland will benefit Alzheimer's Society).
Need some help or advice with your fundraising plans?
Scotland contact:
Claire Turner – Corporate Fundraising Manager cturner@alzscot.org Tel: 0131 243 1453
North of England and Ireland contact:
Hannah Wright – Senior Regional Corporate Fundraising Executive hannah.wright@alzheimers.org.uk Tel: 07872 503930
In partnership with: