Benny's story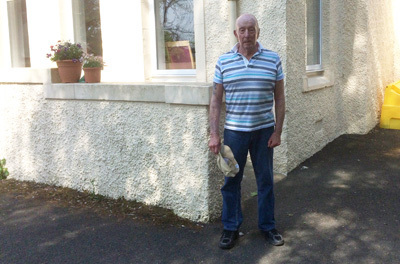 My name is Benny and I volunteer for Alzhiemer Scotland's day centre in Paisley. I'm 78 and I have Alzheimer's disease - that's why I wanted to volunteer, to help other people with the same condition. I feel that I am doing well and other people can as well.
I help set up the centre for people coming in and make sure the place is set out for activities. I welcome everybody here and help with teas and coffees, I do a bit of everything really!
I really enjoy it - I am a fan of that old adage "if you can help someone as you pass along your living it won't be in vain". So really I love to help others and I like to be busy and active.
There's not really one particular achievement I'm proud of, I'm just proud to be doing this and coming every week and being part of the team.
If people are thinking about volunteering with Alzheimer Scotland I would say do it… if you can help other people then surely that's what it's all about!