Anne's story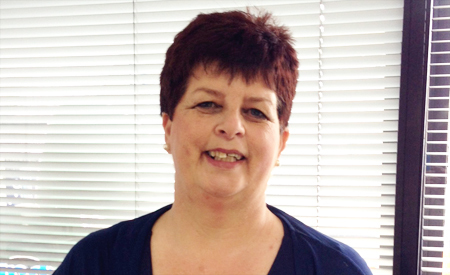 I'm Anne Lister and I've been volunteering at the Alzheimer Scotland Day Care in Kirkcaldy since October 2015.
It's a role that suits me really well for lots of reasons. When I was working I worked in the care sector with older people. Volunteering with Alzheimer Scotland is pretty different to working in care though – when it's not your job with lots of other things to get done you can really take time to just enjoy being with the people.
It's also a really flexible role. I look after my grandkids during the week which meant I couldn't help out on week days, so I volunteer every second Saturday. I think some people maybe think you have to give up lots of your time but it's not a huge commitment.
The best thing about volunteering with the Day Care is that every week is different. There was one day we had more gentlemen in, which is quite unusual, and that day we watched a video of the Scotland v. England game in 1967 at Wembley. It was a great atmosphere. The game was really exciting and everyone loves seeing all the old players. Other days we have quizzes, stories, games and all sorts really.
The Day Care is a place where there is lots of laughter. People feel comfortable there and someone has even fallen asleep! Things like that just go to show how relaxed and at home people feel when they come to the service. It's a really happy and welcoming place.
If anyone was thinking of getting involved in volunteering with Alzheimer Scotland I'd tell them to go for it. Whatever your skills there will be something for you to do, whether you're happier doing something quiet like filing or helping with admin to helping run events and getting really stuck in and meeting loads of people.