Dementia Awareness Week: Haymarket volunteers
Location

Haymarket Train Station, Edinburgh

Contact name

Beccy Jardine

Email

Phone

0131 243 1453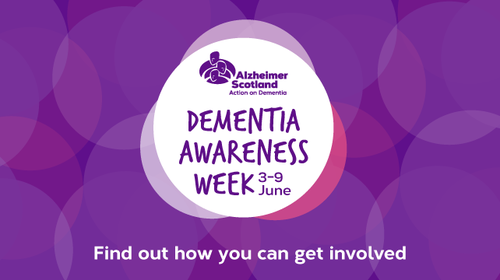 We need you for Dementia Awareness Week in Edinburgh!
We're looking for people to help us out at Haymarket Train Station between Monday 3 and Sunday 9 June.
Over seven days, we want to raise awareness of dementia, as well as the support available to people living with dementia. We will also be encouraging people to sign up to crucial dementia research studies.
What's involved
We're taking over a section of Haymarket Train Station for the entire week and need volunteers to help out during 3 to 4 hour time slots each day.

As a Dementia Awareness Week Edinburgh volunteer, you will be involved in anything from manning our information stall, to holding fundraising buckets or simply helping to create a friendly and inviting atmosphere.

If you also have a background in dementia information, such as one of our Dementia Helpline volunteers, or a information-related Alzhiemer Scotland member of staff, we're also looking for information volunteers to join us on the day. You'll be involved in all of the above activities, as well as being a point of conversation for members of the public wishing to know more about dementia and the support available.
How to get involved
What you can get out of volunteering
Volunteering at Alzheimer Scotland provides you with the opportunity to develop and build on skills, knowledge and experience and at the same time as making a difference to lives around you who are connected to the organisation. Volunteer with Alzheimer Scotland and gain an all encompassing enjoyable and rewarding experience.