Paying for care
Tuesday 11 December 2018
By Jim Pearson, Director of Policy and Research, Alzheimer Scotland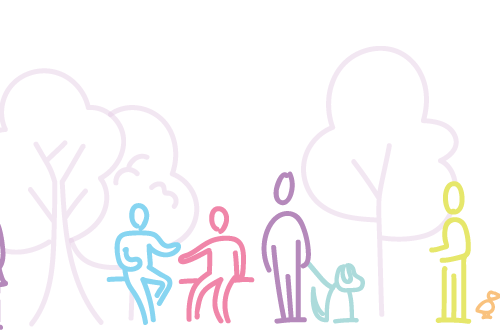 Alzheimer Scotland will shortly be releasing an important report which will explore the concept of Fair Dementia Care for Advanced Dementia and make key recommendations. In 2015, we published a report on our Advanced Dementia Practice Model, which proposed a human rights based, person-centred and fully integrated model of care for people with advanced dementia. Our report also identified a clear inequality in accessing care for people with advanced dementia, compared to the way that care is delivered for other conditions. One of the report's key recommendations was for the Scottish Government to accept and recognise that there is clear evidence that for people with advanced dementia, all their needs are health care needs.
The landscape of dementia care in Scotland is complex and frequently difficult for people with dementia, their carers, partners and families to navigate. Care is delivered through multiple providers: NHS and Local Authorities (now in partnership as Integrated Joint Boards), private companies, voluntary organisations (including Alzheimer Scotland) and unpaid carers. In Scotland, there are two distinct categories of care – health care and social care. Health care is free at the point of delivery. Social care is subject to charges, specifically for residential care (care delivered in a residential care home or nursing home) and non-residential care (care delivered in the person's own home, or the home of the family member who is their primary carer).
There may be a perception that free personal care (particularly as it will soon be made available to under 65s as well) addresses the issue of people with dementia paying for their care unfairly. However, this is not the case. Due to the nature of the financial assessment process for residential and non-residential care, many people with advanced dementia will still be paying for their care, as they will likely receive non-personal care services as well as those deemed as purely personal.
People with advanced dementia are more likely to have their health care needs classed as social care needs, compared to many other terminal illnesses, even though one of the key challenges arising from advanced dementia is the increasingly physical nature of the condition, as outlined in our Advanced Dementia Practice Model report. They will almost certainly have difficulties in walking unassisted or even making small movements lying or sitting down. People with advanced dementia are also likely to experience urinary and faecal incontinence, constipation, loss of appetite and pain.
This arbitrary classification of all too many of the needs of advanced dementia as 'social care' is due to lack of knowledge of the health care needs of the condition, and due to a lack of a clear definition specifying the point at which a person's needs escalate to this stage. This is an extremely unfair and unjustifiable situation that must change, so that people with advanced dementia can be treated with equity and fairness.
Over the past two years the Fair Dementia Care Commission, led by Former First Minister Henry McLeish, and including experts from clinical and practical dementia research, alongside key figures from health economics and social care, has explored the issue of paying for care in advanced dementia. The commission has considered what we mean by 'advanced dementia', who currently pays for care and what that care involves, as well as what it might cost at a national level to ensure that people with advanced dementia do not pay for care.
For many years, Alzheimer Scotland has campaigned vigorously to bring about transformational change in Scotland's dementia care and support; from the point of diagnosis, to helping people to live well with dementia in their local community, through to the best possible care and support for the complex needs associated with advanced dementia. Alongside this sits our work to improve standards of care in hospitals (including our commitment to have an Alzheimer Scotland Dementia Nurse Consultant in every health board and our recent report for the Scottish Government, Transforming Specialist Dementia Hospital Care, which we featured in our last edition of Dementia in Scotland) and to help make Scotland a dementia friendly community.
Our current focus on ensuring equality and fairness in care for advanced dementia is the culmination of this commitment to change and improve the experience of living with dementia in Scotland. We want to ensure the human rights of people with advanced dementia, and those of their partners and families, are recognised and protected. Our report on Fair Dementia Care will deliver a number of key recommendations to the Scottish Government as to how Scotland can address this profound inequality in the delivery of care. It will also spearhead our campaign to fundamentally change the system of care for people with advanced dementia – a campaign we very much want you to be part of.
The full report will be available to read on our website from January 2019.
Find out more about your rights and the campaigning work we do.