International Collaboration
Alzheimer Scotland collaborates with international partners across the world to ensure that dementia is recognised as a public health priority at a global level.,
Glasgow Declaration
The 24th annual Alzheimer Europe conference (20-22 October 2014) was held in Glasgow, exploring "Dignity and autonomy in dementia".

Alzheimer Europe (AE) adopted the Glasgow Declaration during its Annual General Meeting on 20 October 2014. The declaration was adopted unanimously by delegates from 26 AE member organisations.
Following the meeting, the declaration was signed by Heike von Lützau-Hohlbein, Chair of Alzheimer Europe and Henry Simmons, Chief Executive of Alzheimer Scotland. They were followed by Alex Neil, Scotland's Cabinet Secretary for Health and Wellbeing, who became the first European Minister to sign the declaration.
In broad terms, the Glasgow Declaration calls for the creation of a European Dementia Strategy and national strategies in every country in Europe. The signatories also call upon world leaders to recognise dementia as a public health priority and to develop a global action plan on dementia.
Download the Glasgow Declaration
Edinburgh Communique
Following the G8 Summit Declaration of 11 December 2013, the Scottish Government convened an international meeting in Edinburgh on 9 and 10 June 2014 to discuss opportunities and priorities for sustainable international and cross-sectoral collaboration focused on improving the quality of care in dementia services and enhancing outcomes for people living with dementia, their families and carers.
Through the course of the meetings, nine key areas of collaboration were identified:
To increase the number of people with dementia, or at risk of developing dementia, involved in clinical trials or research designed to increase the understanding of dementia and to improve the outcomes for people who have dementia and their carers.
To make greater use of technology as part of the process of offering post-diagnostic support to those with dementia and their families and carers.
To share learning and innovation from work in developing post diagnostic services.
To develop new approaches to place-based support for people with dementia and their carers, building on existing national and international models and learning from the experience of other diagnostic groups such as cancer.
To identify effective ways of involving people with dementia, their carers and family members more directly in their own care co-ordination, building on the experience of self-directed support.
To establish common quality standards for dementia care as a basis for improvement work and national policies.
To develop data on dementia care, including comparative data, to support improvement.
To share experience and approaches to change, including through the application of improvement science.
To share approaches to training, workforce development and awareness raising in the general population.
Download the Edinburgh Communique
Alzheimer Europe
As part of its work to influence and shape international dementia policy, Alzheimer Scotland is a member of Alzheimer Europe.
Alzheimer Europe is an umbrella organisation of 36 Alzheimer associations from 31 countries across Europe. The organisation seeks to coordinate and develop the work of domestic Alzheimer's organisations, facilitate the exchange of knowledge between members and attempts to work with a range of officials within the European Union to shape policies which affects people living with dementia, their families and carers.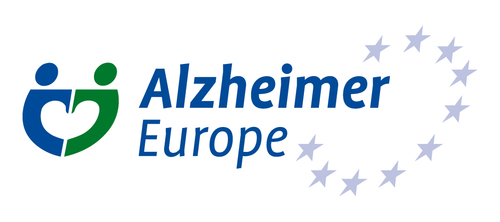 Alzheimer Europe also support the work of the European Working Group of People with Dementia (EWGPWD), who ensure that the activities, projects and meetings of Alzheimer Europe reflect the priorities and views of people with dementia. The group operates independently, with its own Board and agenda of activities with the Chairperson of the EWGPWD sitting on the Board of Alzheimer Europe.
Alzheimer's Disease International (ADI)
As part of its work to influence and shape international dementia policy, Alzheimer Scotland is a member of Alzheimer Disease International.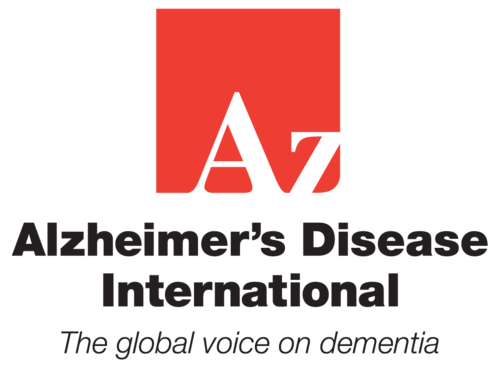 Alzheimer's Disease International (ADI) is the international federation of over 80 Alzheimer associations around the world, seeking to address dementia on an international level. The organisation has established official relations with the World Health Organization (WHO) and membership of the Non-Communicable Diseases Alliance (NCD Alliance).
In addition to its work internationally, the organisation supports Alzheimer associations at the domestic level to promote and offer care and support for people living with dementia, their families and carers