What is a Dementia Friendly Community?
A dementia friendly community is made up of the whole community - shop assistants, public service workers, faith groups, businesses, police, fire and ambulance staff, bus drivers, school pupils, clubs and societies, and community leaders - people who are committed to working together and helping people with dementia to remain a part of their community and not become apart from it.
This involves learning a little about dementia and doing very simple and practical things that can make an enormous difference to people living with the condition.
The concept of a Dementia Friendly Community isn't new – as far back as 2001, Alzheimer Scotland's Dementia Awareness Week focussed on how to reduce stigma, raise awareness and create more dementia-friendly communities. But it's probably fair to say that the dementia-friendly movement was given a huge boost in March 2012 by the Prime Minister's Challenge on Dementia south of the border. The attention this achieved gave an added impetus to some of the work which had been going on quietly for many years, with more and more communities coming forward to say they too wanted to get involved.

How can your community become dementia-friendly?
There are many excellent examples of dementia-friendly activities from Scotland, the rest of the UK and abroad. These include our award winning project in North Lanarkshire where a partnership between Alzheimer Scotland, North Lanarkshire Council and NHS Lanarkshire has resulted in Motherwell becoming Scotland's first dementia-friendly town centre.
If you would like to get your community involved in being more dementia friendly, email Anne McWhinnie: [email protected] for information and guidance.
Dementia Friendly Toolkit
This resource will be added to over the coming weeks and months but we have started to create a suite of material which communities across Scotland will hopefully find useful in their own Dementia Friendly Community programmes.
Hints and Tips for Shops and Businesses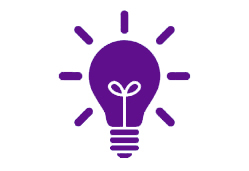 People with dementia may visit your shop, business or workplace. Sometimes they will need extra assistance to help them to use your services. This multifold leaflet provides some simple tips that may help you to make your organisation more dementia-friendly.
If you are interested in receiving copies of the leaflet, please contact [email protected], saying how many copies you wish.
Larger organisations may wish to discuss the creation of bespoke, branded materials. If this is of interest, please email: [email protected]
Environmental Hints and Tips
The physical environment can make a huge difference to a person with dementia. This A4 poster indicates how premises can be adapted to improve access, accessibility and a welcoming environment for people with dementia. As the poster says: If you get it right for dementia, you get it right for everyone.
Environmental Auditing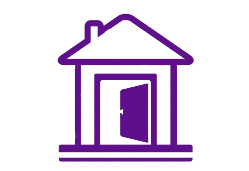 Our award winning Dementia Friendly Community project in Motherwell has developed an audit tool which they have used successfully in premises such as hospitals or health centres, but many of the topics will be relevant to other types of premises.
Download a copy of the audit tool.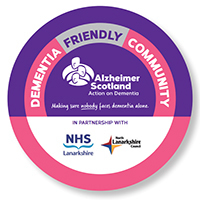 Dementia Everyone's Business: building Motherwell's dementia friendly community
This new report outlines how Alzheimer Scotland and its partners in NHS Lanarkshire and North Lanarkshire Council went about developing Motherwell town centre into a dementia friendly community. As well as describing their experiences, the report authors outline what they have learned through the process and give some useful tips for other communities thinking of developing similar programmes.
Dementia Friends Scotland
You don't have to be part of a group or community to help make a difference for people with dementia. By taking part in Dementia Friends Scotland, you can learn a little about what it's like to live with dementia and turn that understanding into action.
You can become a Dementia Friend by going online at www.dementiafriendsscotland.org and viewing a suite of short film then registering your details; or you can attend a face-to-face information session in your local area. Dates and locations are also listed on the Dementia Friends Scotland website. Read our leaflet for more information on the Dementia Friends programme.
If you want to know how your business, workplace, school, college or organisation can get involved with Dementia Friends Scotland, please email us at [email protected]
Note: Dementia Friends is not an accreditation