This report sets out an integrated and comprehensive, evidence-based approach to supporting people with dementia living at home during the moderate to severe stages of the illness.
The 8 Pillars Model will build the resilience of people with dementia and their carers to enable them to live in the community for as long as possible. It builds on the one year post-diagnostic support guarantee, to ensure the impact of the investment in early intervention is not lost.
Each factor of the illness influences every other factor, and impacts on the overall health and wellbeing of the individual and their carer. Excess disability is created when people with dementia do not receive appropriate care and treatment for the symptoms of the illness. Without the right support, there is a gap between how people actually function and how they could potentially function. The 8 Pillars Model will provide each person with the best possible support to live in their own home.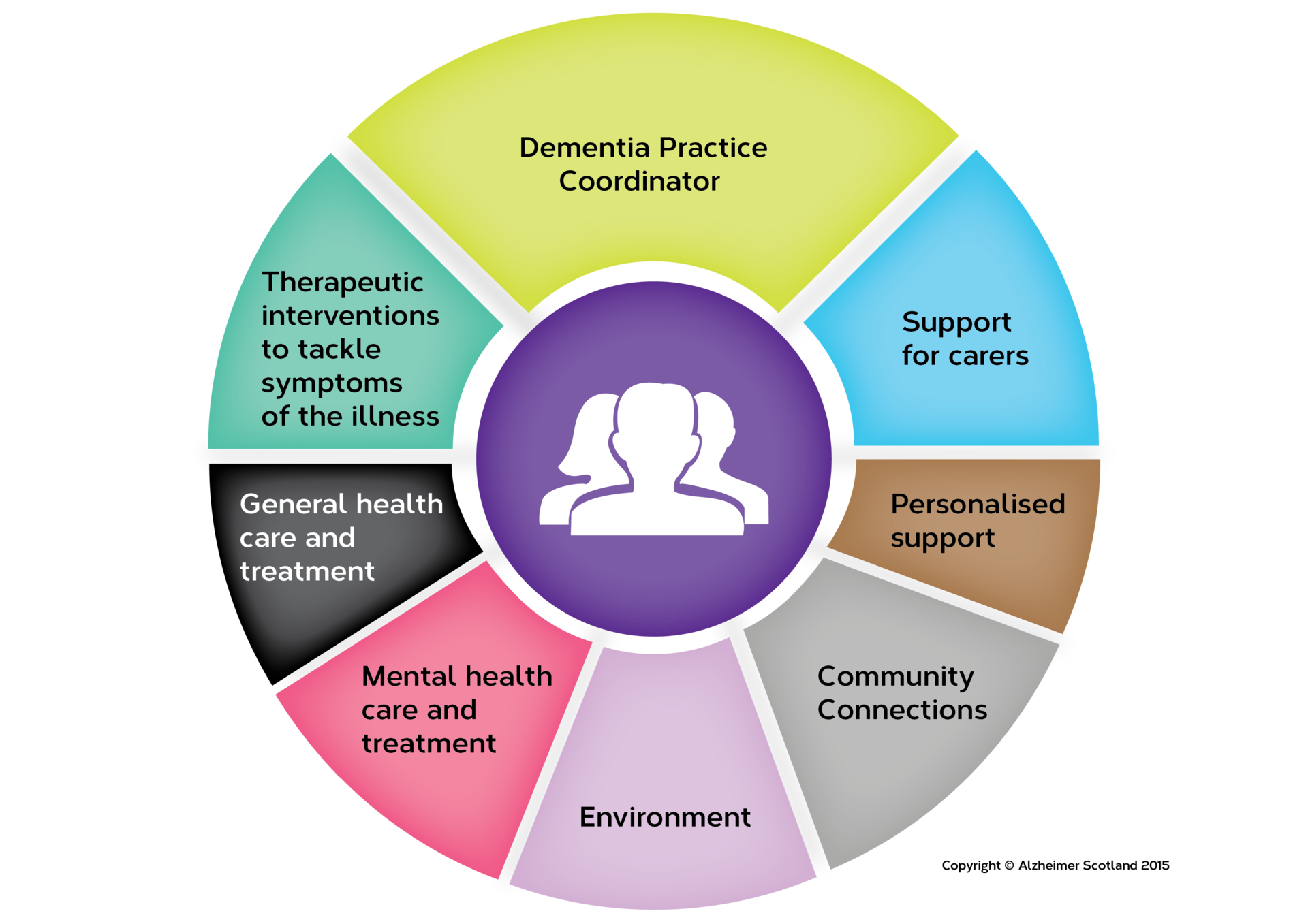 The integration of health and social care provides an opportunity to create a structured, coordinated and strategic approach to community support for people with dementia and their carers. The 8 Pillars Model provides local authorities and NHS boards with a blueprint for restructuring integrated dementia care so that resources are used to greatest effect.
The 8 pillars model is currently being piloted in 5 regions of Scotland.
Download the 8 Pillar Model of Community Support
For more information on the report, please contact the author of the report:
Lindsay Kinnaird, Research Manager
Telephone: 0131 243 1453 or Email: lkinnaird@alzscot.org
5 Pillars, 8 Pillars and the Advanced Model
The graphic envisages, how best people with dementia would be supported as their condition progressed. Beginning at Post Diagnostic Support (5 Pillars Model), through to Community-based Support (8 Pillars) and End of Life (Advanced Dementia Model).