Volunteer with Alzheimer Scotland
We need your help!

Alzheimer Scotland is Scotland's leading dementia charity – thanks to our amazing volunteers. We support people with dementia and those who care for them across the country, through our network of Dementia Resources Centres and local services.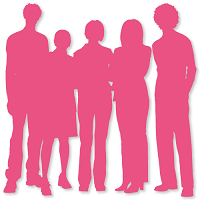 Our support is delivered by highly-skilled staff and an army of over 900 dedicated volunteers, who help us with everything from fundraising to befriending, music and art activities to driving a minibus, raising awareness in their local area to working on our freephone Dementia Helpline.
Whether you want to help us as a one-off, offer a couple of hours a month, or get involved on a weekly basis – there's a place for you here at Alzheimer Scotland.
Why should I volunteer with Alzheimer Scotland?
You'll make a difference
There's nothing better than knowing that you've done something important and meaningful for another person. Our volunteers make a difference for people with dementia and those who care for them every single day.
We'll make sure you're prepared
We provide our volunteers with training for their role to make sure they are confident and comfortable in what they do for Alzheimer Scotland, as well as understanding more about dementia and the goals of our organisation. We also offer further training for those who want to learn more.
We'll support you
Our volunteers are supported both locally and nationally to ensure they get the most from their role with Alzheimer Scotland and enjoy their volunteering. There are also opportunities to meet with other volunteers across the country and share useful experiences and learning.
We'll cover your expenses
We pay our volunteers out of pocket (including travel) expenses.
Can I volunteer with Alzheimer Scotland?
You don't need specific experience or qualifications to volunteer with us. However, you do need to be:
Warm, friendly and caring
Open-minded and tolerant of diverse cultures, lifestyles and values
Honest and able to work within personal and organisational boundaries and guidelines
Sensitive to the needs of others.
If you would like to volunteer -